Product Description
Details
About this Qualification
The IOSH Working Safely course is for those required to work safely and effectively in compliance with both their organisation's policy and best practice in health and safety.
The course aims to ensure that each worker understands how vital health and safety is along with what they can do to maintain safety systems and controls to ensure safety in the workplace.
Key facts
Duration: 1 Day (8 hours study required)
Locations: Anywhere (internet connection required)
Exam Dates: Anytime
Exam Price: Included
Course Dates: Anytime
Payments for eLearning courses made within the UK (only) are subject to UK VAT at the prevailing rate.
IOSH Working Safely Syllabus Summary
Explain 'working safely'.
Explain the component parts of a recognised safety management system such as HSG65, BS 8800, and OHSAS 18001.
Identify the data and techniques required to produce an adequate record of an incident and demonstrate the procedure for an accident investigation, recognising the human factors involved.
Describe statutory requirements for reporting and procedures for checking for non-reporting.
Describe methods of basic trend and epidemiological analysis for reactive monitoring data.
Define 'hazard' and 'risk', and describe the legal requirements for risk assessment.
Demonstrate a practical understanding of a quantitative risk assessment technique and the data required for records.
Describe workplace precaution hierarchies.
Prepare and use active monitoring checklists and implement schedules for active monitoring, recording results and analysing records.
Outline the main provisions of the Health and Safety at Work etc Act 1974 and the Management of Health and Safety at Work Regulations 1999.
Outline relevant health and safety legislation, codes of practice, guidance notes and information sources such as the Health and Safety Executive.
Legislation now includes international conventions and recommendations
On-line Examination / Assessment
The final examination is taken on-line after you have studied the course material. Understanding of the course material is evaluated by means of a multiple choice examination comprising of a mixture of short and multiple choice online questions, plus an end of course hazard spotting assessment.
Reviews
Exam Dates
General Exam information
NOTE for NVQ courses: There are no Examinations for NVQ qualifications; NVQ assessment is solely based upon your portfolio (collection of evidence)
NEBOSH eLearning courses
When taking one of our NEBOSH eLearning courses you can take you're exam in one of our worldwide locations, all eLearning courses require an examination to be passed in order to complete the qualification, please see the below dates for your specific course.
NEBOSH Certificate level exams are now on demand and our examinations team will make students aware of opening periods.
NEBOSH Exam Sitting Fees (for eLearning students): Students not wishing to sit their examinations at a

SHEilds Test Center may incur an additional fee payable for non SHEilds test centres click here to see a list of venues.
Classroom/Blended Examination (NEBOSH & IOSH courses) Dates:
Our classroom based courses usually include the examination on the last day of the course with no additional fees to pay.
NEBOSH / IOSH Exam Sitting Fees (for Classroom students): There are no additional fees, all examination fees are included within the course price.
If you have questions regarding your classroom based course, which includes your exam, then please do not hesitate to contact your course advisor on success@sheilds.org and they will be happy to assist you.
IOSH eLearning examinations/assessment:
Our IOSH eLearning courses are studied entirely on-line, examinations are also taken on-line from your location over the internet, in addition to a work-based project assessment.
You may also be interested in the following product(s)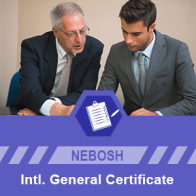 Regular Price: £540.00
Special Price Excl. Tax: £345.00 Incl. Tax: £414.00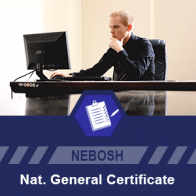 Regular Price: £540.00
Special Price Excl. Tax: £345.00 Incl. Tax: £414.00