Product Description
Details
About this Qualification
The NEBOSH Environmental Management Certificate will benefit companies who are seeking to implement effective environmental management systems, ensuring that line managers have an understanding of the principles of managing environmental risk. This qualification is relevant to all industry sectors.
A globally recognised qualification suitable for those working anywhere in the world.
Key facts
Study Method: Online
Time dedication: 67 hours
Duration / Access: 12 months
Exam Dates: Feb, May, Aug, Nov
Exam fees: £158
Course Start Dates: Anytime
Payments for eLearning courses made within the UK (only) are subject to UK VAT at the prevailing rate.
Syllabus Summary
The course syllabus consists of the following study elements:
Unit EMC1:
Foundations in environmental management
Environmental management systems
Assessing environmental aspects and impacts
Planning for and dealing with environmental emergencies
Control of emissions to air
Control of environmental noise
Control of contamination of water sources
Control of waste and land use
Examinations
The assessment is based on one open book exam (EMC1) and one practical assignment (EMC2).
Reviews
You may also be interested in the following product(s)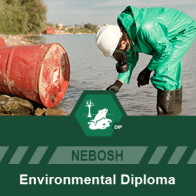 Regular Price: £900.00
Special Price Excl. Tax: £375.00 Incl. Tax: £450.00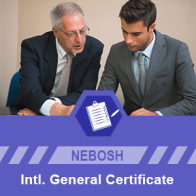 Regular Price: £540.00
Special Price Excl. Tax: £225.00 Incl. Tax: £270.00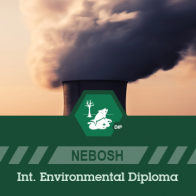 Regular Price: £900.00
Special Price Excl. Tax: £375.00 Incl. Tax: £450.00