Product Description
Details
About this Qualification
The NEBOSH National General Certificate is a qualification designed to help those with health and safety responsibilities (e.g. managers, supervisors and employee representatives) to discharge more effectively their organisational duties and functions. The full title of this qualification is: "NEBOSH National General Certificate in Occupational Safety & Health"

The NEBOSH National General Certificate covers the main legal requirements for health and safety in the UK, identification and control of workplace hazards, and the practical application of this knowledge.
National General Course Key facts
Duration: 96 - 120 hours
Memberships: TechIOSH
Locations: All SHEilds' venues
Exam Dates: Feb / Apr / Jun / Aug / Oct / Dec
Project Dates:Mar / Jun / Sept / Dec
Exam Price: £150
Course Start Dates: Anytime
Payments for eLearning courses made within the UK (only) are subject to UK VAT at the prevailing rate.
Reviews
Great value, there's a lot of content in this course and it's very comprehensive.

Review by

Charles

Great value for the money, lots to study - and a lot of new info to learn for myself. I took it steady and slow while studying to makesure I took it all in. The more I went over the content the more it stuck and I'm pleased with achieving this qualification THANK YOU SHEILDS! (Posted on 14/05/2015)
Exam Dates
General Exam information
NOTE for NVQ courses: There are no Examinations for NVQ qualifications; NVQ assessment is solely based upon your portfolio (collection of evidence)
NEBOSH eLearning courses
When taking one of our NEBOSH eLearning courses you can take you're exam in one of our worldwide locations, all eLearning courses require an examination to be passed in order to complete the qualification, please see the below dates for your specific course.
NEBOSH Certificate level exams are now on demand and our examinations team will make students aware of opening periods.
NEBOSH Exam Sitting Fees (for eLearning students): Students not wishing to sit their examinations at a

SHEilds Test Center may incur an additional fee payable for non SHEilds test centres click here to see a list of venues.
Classroom/Blended Examination (NEBOSH & IOSH courses) Dates:
Our classroom based courses usually include the examination on the last day of the course with no additional fees to pay.
NEBOSH / IOSH Exam Sitting Fees (for Classroom students): There are no additional fees, all examination fees are included within the course price.
If you have questions regarding your classroom based course, which includes your exam, then please do not hesitate to contact your course advisor on success@sheilds.org and they will be happy to assist you.
IOSH eLearning examinations/assessment:
Our IOSH eLearning courses are studied entirely on-line, examinations are also taken on-line from your location over the internet, in addition to a work-based project assessment.
You may also be interested in the following product(s)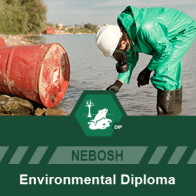 Regular Price: £900.00
Special Price Excl. Tax: £595.00 Incl. Tax: £714.00