Product Description
Details
About this Qualification
New for 2021, the NEBOSH Construction Certificate (International) training is a qualification both for those with construction management responsibilities and for those who are required to provide routine, day-to-day advice on health, safety and welfare in construction work. The full title of this qualification is: "NEBOSH Health and Safety Management for Construction (International).

Studied online, this NEBOSH International construction safety certificate is designed for the wider market (outside the UK), and will enable leaners to become competent in making construction activity safe, while complying with national and regional legislation.
International Construction Key facts
Duration: 108 hours, plus 48 assessment hours
Memberships: TechIOSH
Locations: Anywhere (online)
Exam Dates: Jan, Mar, May, Jul, Sept, Nov
Exam Price: £158
Course Start Dates: Anytime
Payments for eLearning courses made within the UK (only) are subject to UK VAT at the prevailing rate.
Syllabus Summary (2021 Specification)
The course syllabus consists of one unit broken down into 13 elements and includes the following topics:
IC1
Evaluate a range of construction hazards to prevent risks
Establish and promote safer systems of work
Collaborate on incident investigations
Examine the roles and duties of others under construction legislation
Influence a positive culture towards health & safety
Advise on safe working practices
Assess the suitability of, and manage contractors
Examinations
The examination comprises one online exam and a practical scenario assessment. All questions are compulsory.
Exam Sitting Fees: Examinations and the practical assessment are now completed entirely online, therefore there are no longer any additional venue sitting fees.
Reviews
You may also be interested in the following product(s)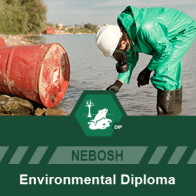 Excl. Tax:
£750.00
Incl. Tax:
£900.00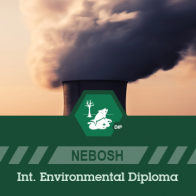 Excl. Tax:
£750.00
Incl. Tax:
£900.00