Product Description
Details
The Level 6 NEBOSH International Diploma for Occupational Health and Safety Management Professionals course is geared towards best international practices for implementing safety systems. This NEBOSH Diploma course will help you become a fully qualified health & safety practitioner or safety officer.
New as of June 2021, this 'International Diploma for Occupational Health and Safety Management Professionals' qualification from NEBOSH replaces an older version:
NEBOSH International Diploma in Occupational Health and Safety (2014 specification, old version)
The new NEBOSH International Diploma qualification is aimed at persons with a high level of health and safety responsibility within their organisation. Students will learn how to implement the best de-facto standards for health and safety management systems within any industry, ensuring ILO requirements are met or exceeded.
This updated qualification is suitable for those working outside the UK. However, if you intend to work within the UK, the National Diploma is required.
NEBOSH International Diploma Key facts
Duration: 329 hours minimum
Memberships: GradIOSH, MIIRSM
Exam Style: Online Open Book Examination
Exam Dates: October
Exam Price: 1 x Written exam fee - ££130, 2 x Assignment fee - £130
Course Start Dates: Anytime
This NEBOSH Diploma is Studied and Assessed Online
Our NEBOSH Diploma courses are studied and examined 100% online. Examinations and assessment for the NEBOSH International Diploma are completed remotely via Internet connection.
Reviews
Exam Dates
General Exam information
NOTE for NVQ courses: There are no Examinations for NVQ qualifications; NVQ assessment is solely based upon your portfolio (collection of evidence)
NEBOSH eLearning courses
When taking one of our NEBOSH eLearning courses you can take you're exam in one of our worldwide locations, all eLearning courses require an examination to be passed in order to complete the qualification, please see the below dates for your specific course.
NEBOSH Certificate level exams are now on demand and our examinations team will make students aware of opening periods.
NEBOSH Exam Sitting Fees (for eLearning students): Students not wishing to sit their examinations at a

SHEilds Test Center may incur an additional fee payable for non SHEilds test centres click here to see a list of venues.
Classroom/Blended Examination (NEBOSH & IOSH courses) Dates:
Our classroom based courses usually include the examination on the last day of the course with no additional fees to pay.
NEBOSH / IOSH Exam Sitting Fees (for Classroom students): There are no additional fees, all examination fees are included within the course price.
If you have questions regarding your classroom based course, which includes your exam, then please do not hesitate to contact your course advisor on success@sheilds.org and they will be happy to assist you.
IOSH eLearning examinations/assessment:
Our IOSH eLearning courses are studied entirely on-line, examinations are also taken on-line from your location over the internet, in addition to a work-based project assessment.
You may also be interested in the following product(s)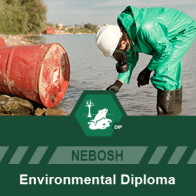 Regular Price: £900.00
Special Price Excl. Tax: £595.00 Incl. Tax: £714.00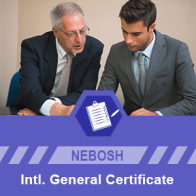 Regular Price: £540.00
Special Price Excl. Tax: £315.00 Incl. Tax: £378.00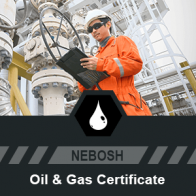 Regular Price: £540.00
Special Price Excl. Tax: £315.00 Incl. Tax: £378.00