Product Description
Details
About this Qualfication
The NEBOSH International General Certificate is designed for managers, supervisors, worker representatives and others who require an understanding of health and safety principles and practices. Candidates are likely to be employees of large organisations operating outside the UK, or of multinational companies already working to international standards but who need to adapt these to accord with local needs and practice. The full title of the qualification is: "NEBOSH International General Certificate in Occupational Safety & Health".
The syllabus omits specific reference to any national legal requirements but, instead, focuses on international standards, in particular ILO codes of practice. In common with the national award, however, the syllabus is structured according to a recognised management framework.
NEBOSH International (IG) Key facts
Duration: 96 - 130 hours
Memberships: TechIOSH, AIIRSM
Locations: Online
Exam Dates: Feb / Apr / Jun / Aug / Oct / Dec
Project Dates:Mar / Jun / Sept / Dec
Exam Price: £158
Course Start Dates: Anytime
Payments for eLearning courses made within the UK (only) are subject to UK VAT at the prevailing rate.
Reviews
Excelent

Review by

Peter

I have just sat the exams at the British Council in Seoul, South Korea, after several months and long hours of reading and studying.

I was very happy with the standard of the exams and the level of the questions. They were able to cover a wide variety of the course material. The two hours allocated for both the morning and afternoon exams certainly flew by.

I found the course material to be very well written and having the self test sections within each module is very useful especially to confirm your level of understanding as you go through the material.

I have recommended the course to a number of my friends and colleagues.

I look forward to receiving my results in May. I hope I passed?

Thank you to SHEilds for providing a well structured and informative course. (Posted on 04/03/2016)

You've been a great inspiration throughout the study period

Review by

Gideon

You've been a great inspiration throughout the study period and never hesitated to assist and advise me whenever I contacted you.

Additionally, the study material from SHEilds is definitely the best and is configured in a manner that is of the highest degree!

The above "combo" worked to my advantage and enabled me pass the "dreaded" NEBOSH exam on a first attempt. The feeling is overwhelming!

I have recommended SHEilds to many of my friends and colleagues and hopefully they will be contacting you for registration in courses of their choice.

I will be talking to you soon regarding my NEBOSH IDip. I can't relent on this path.....I will pursue it to the very sweet end!

Kindly pass my gratitude to your staff and ask them to keep up the great and invaluable job that they do.

You guys are exceptional. (Posted on 21/05/2015)

I am very happy for achieved good marks in NEBOSH IGC

Review by

Roshan

I am very happy for achieved good marks in NEBOSH IGC & specially thankful to SHEilds institute with well experienced mentor & tutor also for good / immediate response against any ask / doubt question. In time to time supporting & guiding for exam preparation & how to achieved good marks.

In future I will recommend to my friends & colleagues for join SHEilds (relevant Nebosh & IOSH course ) for good results & better support/ guidance (Posted on 21/05/2015)

Definitely would do the Diploma

Review by

Krishan

Indeed it was pleasure to be associated with Sheilds for the International General Certificate and I appreciate the efforts made by one and all, especially the tutor support team.

Certainly would touch base for the next level of diploma in due course of time (Posted on 27/03/2015)
You may also be interested in the following product(s)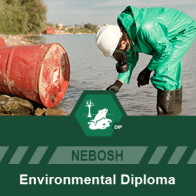 Regular Price: £900.00
Special Price Excl. Tax: £450.00 Incl. Tax (UK billing only): £540.00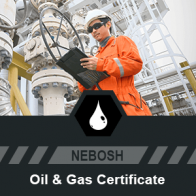 Regular Price: £540.00
Special Price Excl. Tax: £270.00 Incl. Tax (UK billing only): £324.00