Product Description
Details
About this Qualification
The NEBOSH Fire Safety and Risk Management Certificate aims to build on the success of the National General Certificate. The Fire Certificate has been designed for managers, supervisors, employee representatives and those embarking on a role with fire safety responsibility and aims to equip holders to contribute to the conduct and review of fire risk assessments and fire preventive and protective measures within most workplaces. The full title of this qualification is: "NEBOSH National Certificate in Fire Safety & Risk Management"
The syllabus is based on National Occupational Standards in Fire Safety at level 3, which has common units with the Emergency Fire Services National Occupational Standards.
Fire Safety Course Key facts
Duration: 80 - 120 hours
Memberships: TechIOSH
Locations: All SHEilds' venue
Exam Dates: March / June / September / December
Exam Price: £115: Anytime
Course Start Dates: Anytime
Payments for eLearning courses made within the UK (only) are subject to UK VAT at the prevailing rate.
Syllabus Summary (Nov 2014 Specification)
The course syllabus consists of two primary modules broken down into unit elements as follows:
NGC1
Foundations in health and safety
Health and safety management systems (SMS) - Plan
Health and safety management systems (SMS) - Do
Health and safety management systems (SMS) - Check
Health and safety management systems (SMS) - Act
FC1
Managing fire safety
Principles of fire and explosion
Causes and prevention of fire
Fire protection in buildings
Safety of people in the event of a fire
Fire risk assessment
Examinations
The examination comprises two 2-hour written papers and a practical assessment. Each written paper consists of one 'long-answer' question and ten 'short-answer' questions. All questions are compulsory. The practical assessment consists of carrying out a risk assessment of a workplace and preparing a short report.
Exam Sitting Fees: Students not wishing to sit their examinations at a

SHEilds Test Centre may incur an additional fee, please click here to see a list of venues.
Reviews
Good surprise! Straight forward and logical, if your experienced

Review by

Rob Fire Man

Firstly the buying process was dead easy, picked up the phone, called in and spoke with Pasi from sheilds who advised the best course and took payment there and then - I wasn't sure whether to take the International or National version of this fire safety course. I ended up doing the national version as Pasi told me the international was mainly for working overseas, which I have no plan to do (for now, I'm firmly planted in the UK).

I'm around half way through and quite pleased with how it's all going. After the first few weeks I got to grips with how everything worked (wasn't used to learning online) and due to my experience I'm already very family with fire regulations in the UK, so it's all sinking in rather well.

A little while after I started I decided to take the National General Certificate too as Pasi emailed to let me know I'd almost done half of that qualification by studying the Fire course already! As I was finding it quite easy, I thought I'd give the general course a go as well. I haven't starrted the general course yet, think I'll get stuck in to it in the next few weeks if all goes to plan. (Posted on 24/03/2015)
Exam Dates
General Exam information
NOTE for NVQ courses: There are no Examinations for NVQ qualifications; NVQ assessment is solely based upon your portfolio (collection of evidence)
NEBOSH eLearning courses
When taking one of our NEBOSH eLearning courses you can take you're exam in one of our worldwide locations, all eLearning courses require an examination to be passed in order to complete the qualification, please see the below dates for your specific course.
NEBOSH Certificate level exams are now on demand and our examinations team will make students aware of opening periods.
NEBOSH Exam Sitting Fees (for eLearning students): Students not wishing to sit their examinations at a

SHEilds Test Center may incur an additional fee payable for non SHEilds test centres click here to see a list of venues.
Classroom/Blended Examination (NEBOSH & IOSH courses) Dates:
Our classroom based courses usually include the examination on the last day of the course with no additional fees to pay.
NEBOSH / IOSH Exam Sitting Fees (for Classroom students): There are no additional fees, all examination fees are included within the course price.
If you have questions regarding your classroom based course, which includes your exam, then please do not hesitate to contact your course advisor on success@sheilds.org and they will be happy to assist you.
IOSH eLearning examinations/assessment:
Our IOSH eLearning courses are studied entirely on-line, examinations are also taken on-line from your location over the internet, in addition to a work-based project assessment.
You may also be interested in the following product(s)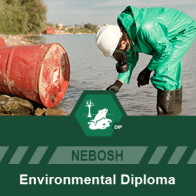 Regular Price: £900.00
Special Price Excl. Tax: £525.00 Incl. Tax: £630.00
Regular Price: £1,740.00
Special Price Excl. Tax: £1,015.00 Incl. Tax: £1,218.00
Regular Price: £1,740.00
Special Price Excl. Tax: £1,015.00 Incl. Tax: £1,218.00