Product Description
Details
About this Classroom Taught Qualification
The NEBOSH National General Certificate is a qualification designed to help those with health and safety responsibilities (e.g. managers, supervisors and employee representatives) to discharge more effectively their organisational duties and functions. The full title of this qualification is: "NEBOSH National General Certificate in Occupational Safety & Health"

The NEBOSH National General Certificate covers the main legal requirements for health and safety in the UK, identification and control of workplace hazards, and the practical application of this knowledge.
Classroom & Qualification Key facts
Duration (Learning): 10 Days (Block learning)
Duration (Exam): 1 Day Exam
Duration (Total): 11 Days including Exam
Memberships: TechIOSH
Locations: A choice of global locations are available
Exam Date: Held on the last day of training course (usually)
Exam Price: Included (no hidden fees or extra cost)
Course Start Dates: A choice of start dates are available
Payments for classroom courses made within the EU (only) are subject to UK VAT at the prevailing rate.
Syllabus Summary (Oct 2009 Specification)
The course syllabus consists of two primary modules broken down into unit elements as follows:
NGC1
Foundations in health and safety
Health and safety management systems (SMS) - Policy
Health and safety management systems (SMS) - Organising
Health and safety management systems (SMS) - Planning
Health and safety management systems (SMS) - Measuring, audit and review
GC2
Workplace hazards and risk control
Transport hazards and risk control
Musculoskeletal hazards and risk control
Work equipment hazards and risk control
Electrical Safety
Fire Safety
Chemical and biological health hazards and risk control
Physical and psychological health hazards and control
Examinations
The examination comprises two 2-hour written papers and a practical assessment. Each written paper consists of one 'long-answer' question and ten 'short-answer' questions. All questions are compulsory. The practical assessment consists of carrying out a risk assessment of a workplace and preparing a short report.
Exam Sitting Fees: Students not wishing to sit their examinations at a

SHEilds Test Centre may incur an additional fee of up to £310, please click here to see a list of venues.
Please call for available dates: +44(0)1482 806805
Reviews
You may also be interested in the following product(s)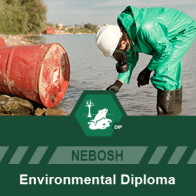 Regular Price: £900.00
Special Price Excl. Tax: £450.00 Incl. Tax: £540.00